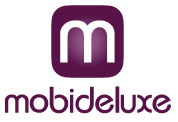 Introducing Mobile Wallet Coupons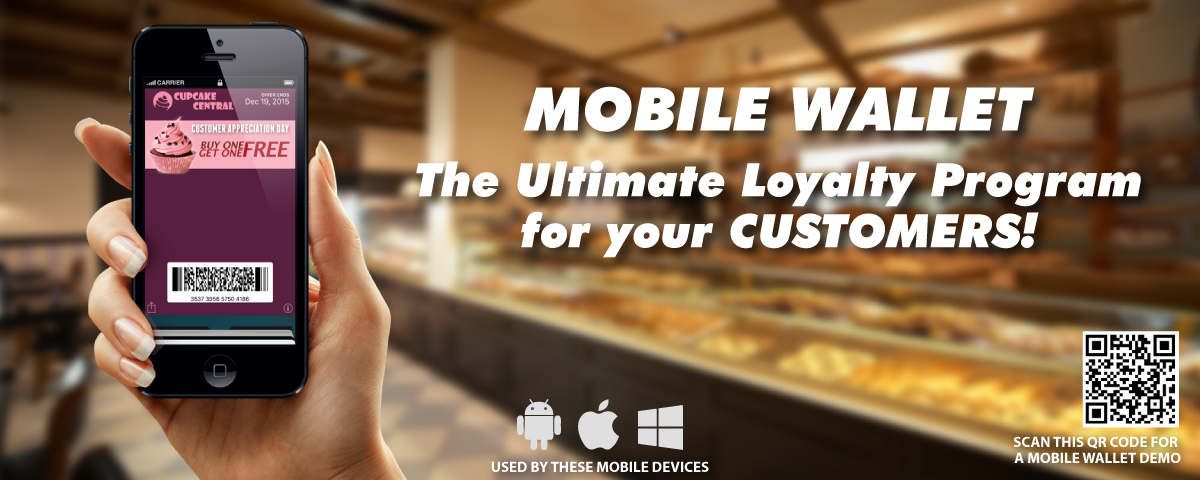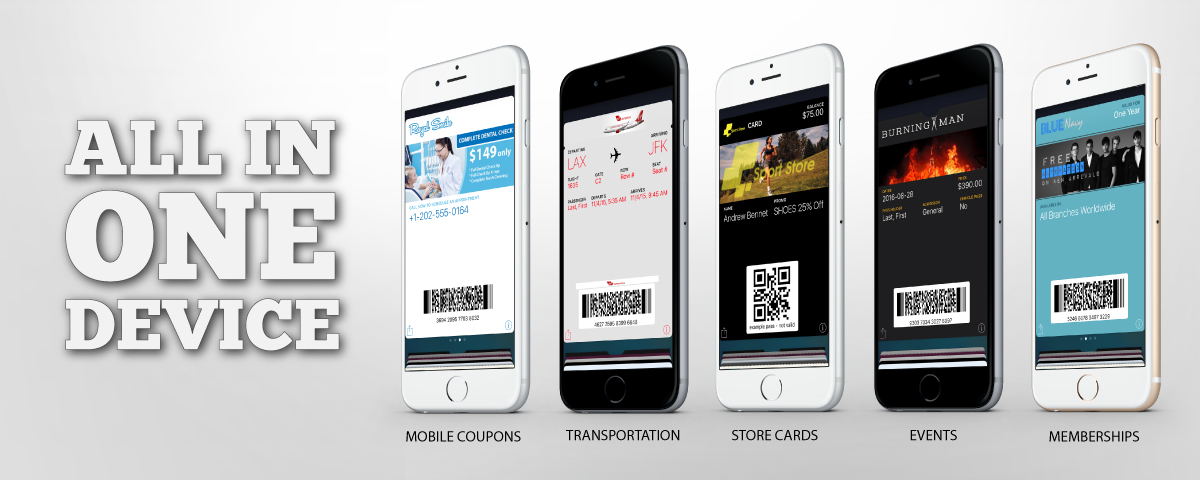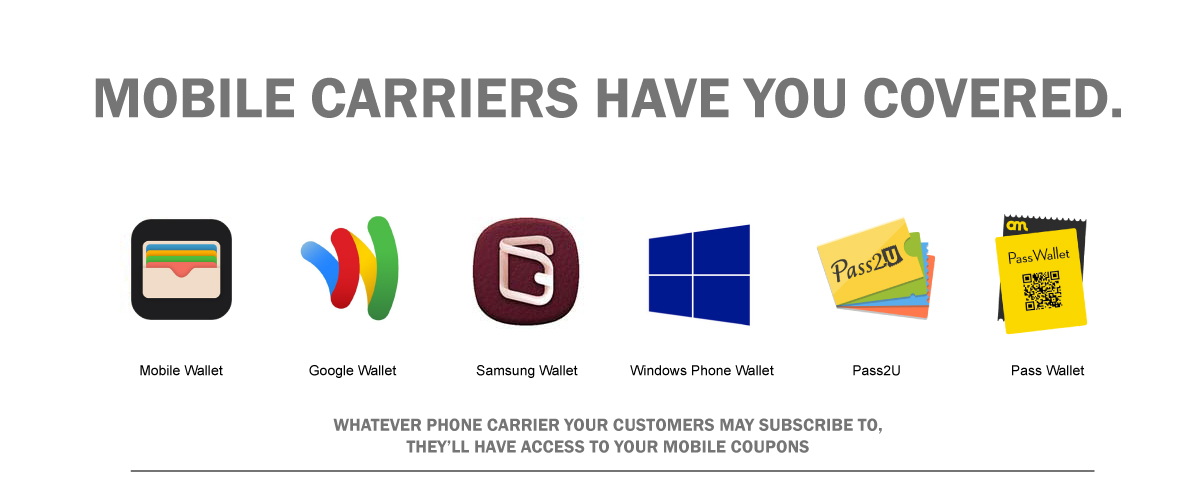 ARE YOU IN YOUR CUSTOMER'S WALLET?
Did you know that millions of consumers are using their smartphones as Mobile Wallets? Today's consumer is on the go and would prefer having mobile (digital) coupons on their smart phones rather than the old way of carrying around printed coupons. Mobile coupons in a consumer's smartphone are always accessible and always up to date and give you direct access to message your most loyal customers.
With Mobile Wallet promotions consumers who have your mobile coupons in their mobile wallet can be notified with a custom defined message or promotion when they come in certain proximity of your store or even in a defined area of the city.
MOBILE COUPONS, STORE CARDS, EVENT PASSES & MUCH MORE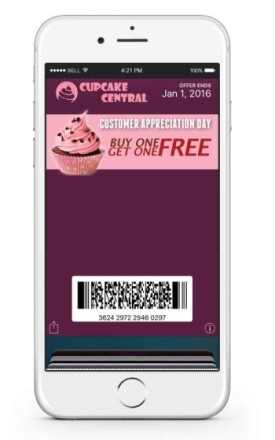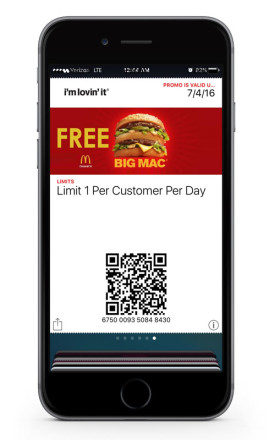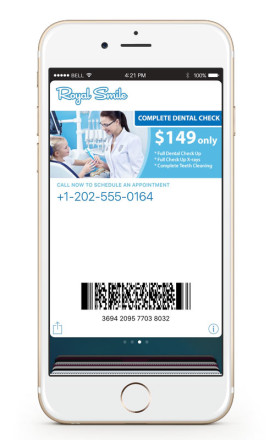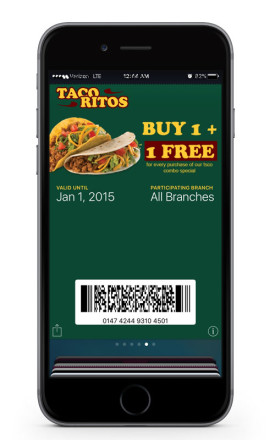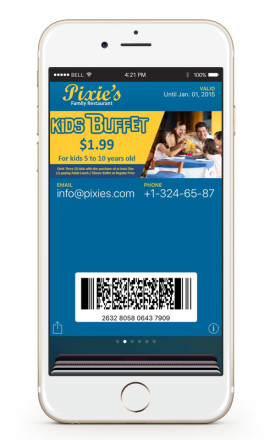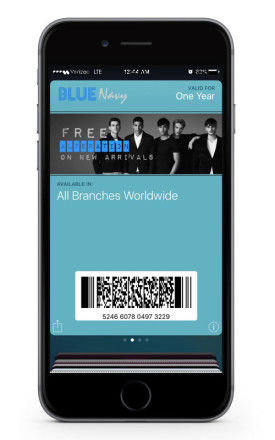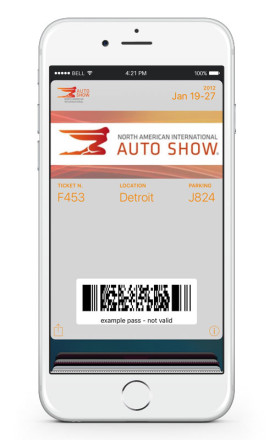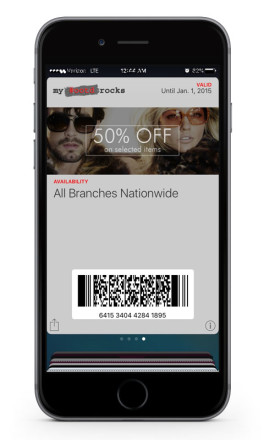 IT'S ALL ABOUT CUSTOMER LOYALTY
of loyalty program members want communications from the programs they participate in
of consumers say that they spend more when participating in Loyalty Programs
of consumers say they would join a loyalty program if they can sign up instantly
CUTTING EDGE FEATURES & BENEFITS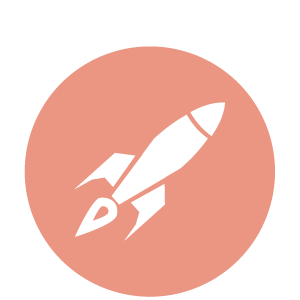 BOOST SALES
Mobile coupons can be distributed to consumers via Email, QR Codes placed on your brochures are ads, Social Media and SMS.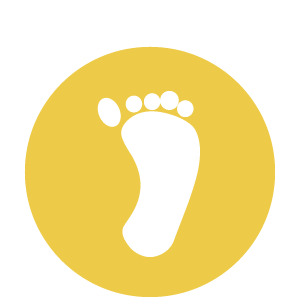 INCREASE FOOT TRAFFIC
Offer cutting edge mobile wallet loyalty coupons to your customers which will help increase in-store foot traffic, bottom line revenue and customer loyalty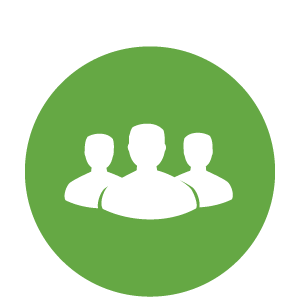 CUSTOMER LOYALTY
Enhance customer loyalty by sending coupons or promotional offers instantly to their smartphones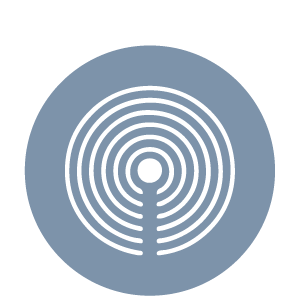 PROXIMITY MARKETING
With ibeacon, a notification will be displayed on your customers' mobile phones in proximity to your business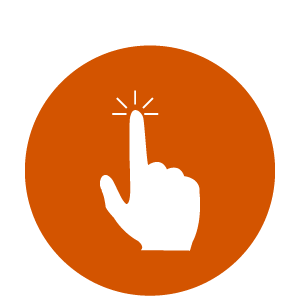 PUSH NOTIFICATIONS
As soon as a customer choose to add your 'Pass' to the 'Mobile Wallet', you will have a direct line of communication to their smartphone informing them of new promotions, sales or services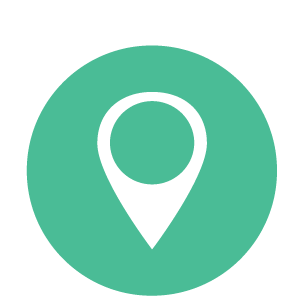 GEO-LOCATION
Target consumers wherever they are by using their GPS on their smartphones – a valuable tool to drive traffic and increase revenue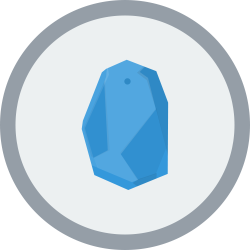 HAVE YOU HEARD OF iBEACONS
Imagine a loyal customer driving or walking by your store and getting a notification on their smartphone with a "2 for 1" offer valid today for being a loyal customer. This and more is all possible when you get started with Mobile Wallet coupons. Any customer who has your coupons or passes in their smart phone can interact with your iBeacons. iBeacons are tiny little USB adapters that plug into a
computer or a power outlet. iBeacons use low power bluetooth technology and can be compared to a lighthouse. Lighthouses constantly send out light signals to ships to help them know how to get to their destination. iBeacons constantly send out a broadcast radio signals that allow mobile devices to detect these signals and understand what is nearby.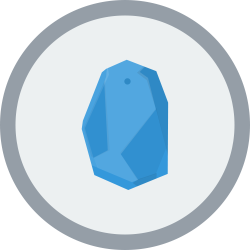 BENEFITS OF iBEACONS
Entice customers to visit in-store with strategic and enticing messaging and offers
Increase sales by sending customers location based coupons and offers.
Enhance customer loyalty by delivering a better customer experience
Increase brand awareness and build relationships with customers
Differentiate your business from the competition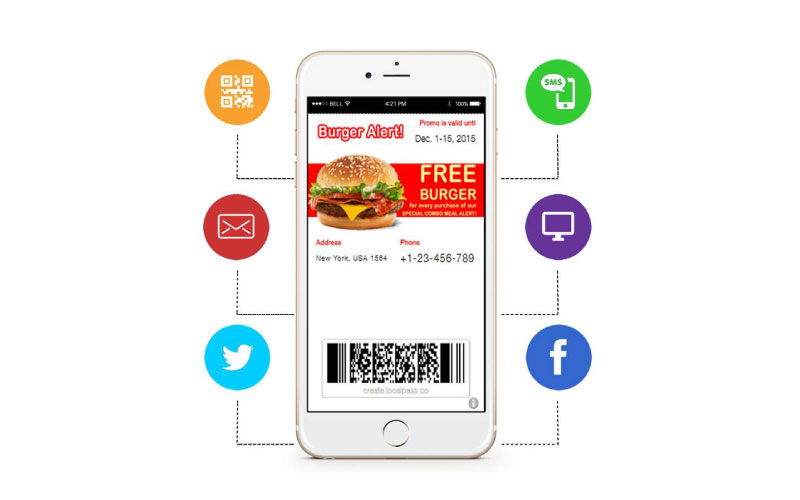 Consumers add your mobile coupon to their mobile wallets by scanning a QR Code, clicking a URL in an email, via Social Media or SMS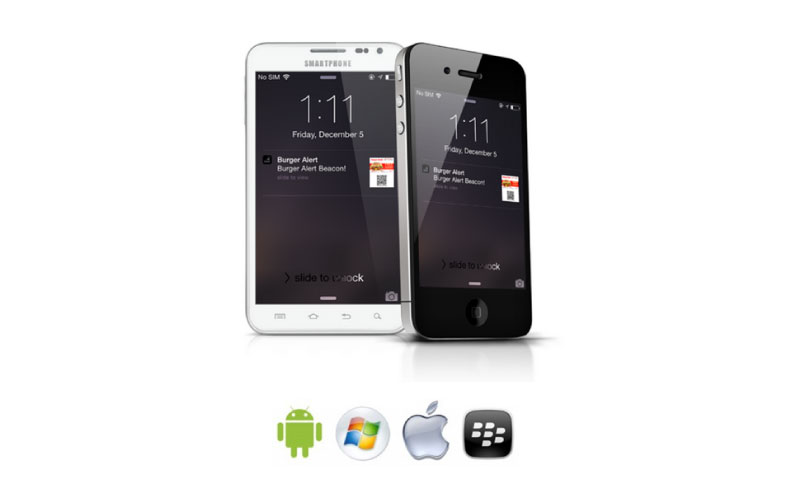 Special offers and promotions from your business are displayed on consumers lockscreen. When swiped your mobile coupon opens up.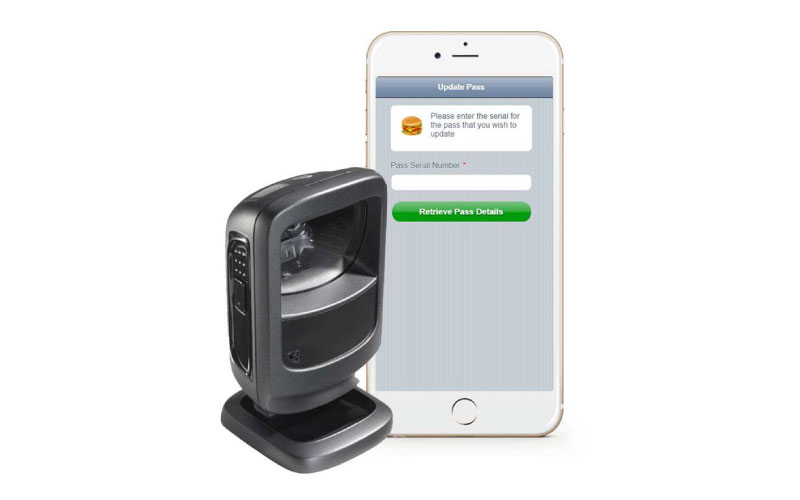 The consumer presents their mobile coupon at the checkout to take advantage of a special offer. To redeem a pass scan the QR or bar code with any smartphone at checkout to confirm the transaction.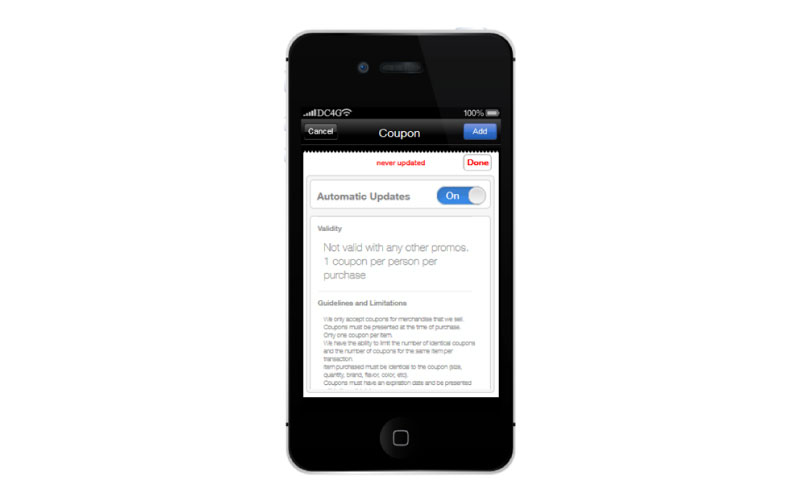 At any time consumers have your mobile coupon installed on their smartphone, special offers can be sent via push notification, keeping the consumer coming back for more.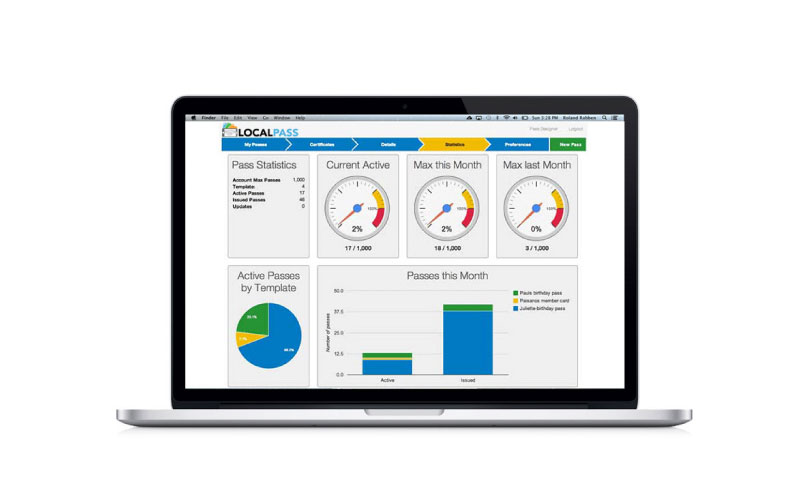 Use our cloud-base analytics module to continually track your mobile coupon campaigns, the number of coupon distributions, engagements and more.
ADD THESE OTHER MOBILE PRODUCTS  AS PART OF YOUR OVERALL MARKETING STRATEGY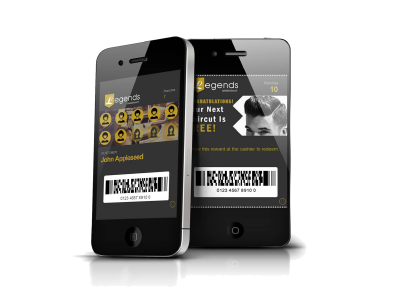 MOBILE WALLET PUNCHCARD
Customers love being rewarded for their loyalty - There's no better way to keep your customers happy and coming back with our Loyal PunchCard Program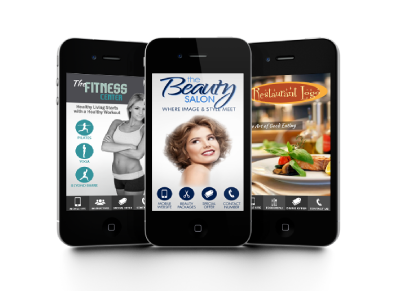 MOBILE WEBSITES
Engage customers right at their fingertips with your own mobile websites! We utilize the latest mobile technology with outstanding benefits and features.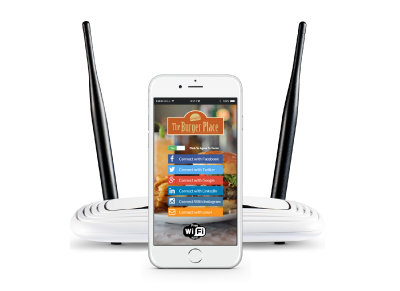 SOCIAL-POWERED WIFI
Let us set up a social-powered Wi-Fi Hotspot that instantly generates leads for you to increase sales and grow your business.
Join our network of growing local businesses. Find out how you can drive more repeat customers automatically